Names: Ruby and Phoebe
DOB: Ruby is 7 yrs old and her birthday is January 23. Phoebe is 6 and her birthday is March 10.
Location: We live in the UK, NE of England, at a place called Washington.
These are my friends Ruby and Phoebe. To the left is Ruby, a ruby and a ginger like me, and to the right is Phoebe, a beautiful Blenheim cavalier. Ruby is not as mobile as she once was and has a lot of joint problems, but she still loves to play catch!  Phoebe doesn't see the point of all the throw and fetch games 🙂 She likes nothing better than to spoil Ruby's game by running away with whatever Ruby is playing with 🙂 War breaks out and Ruby barks and barks but Phoebe wont give her toy back! What a funny bunch these two are!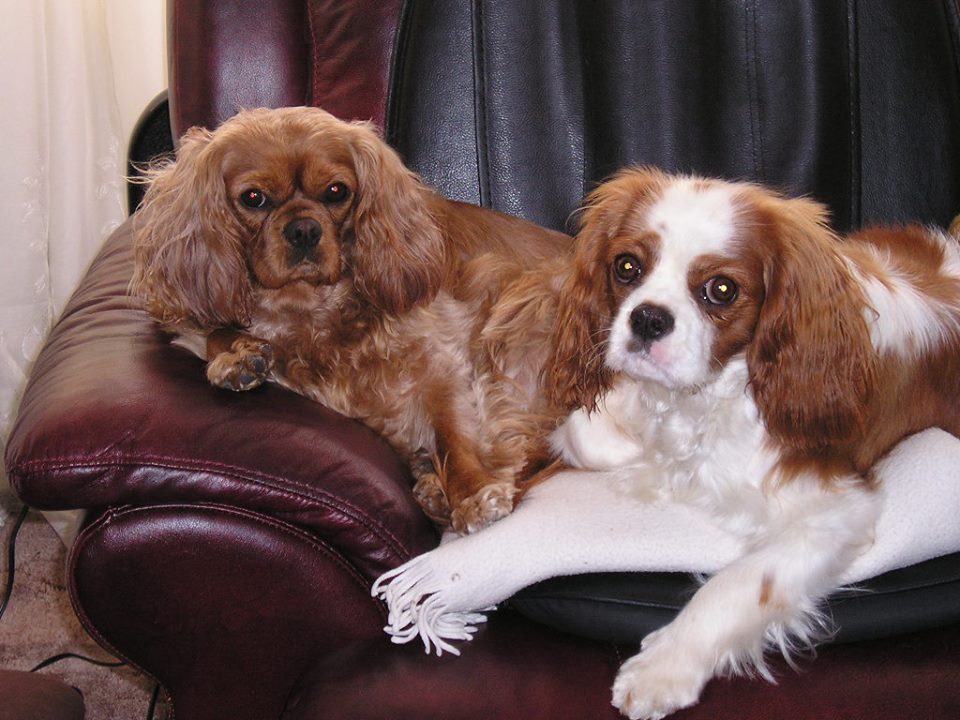 More pictures of Ruby

More pictures of Phoebe