Names: Baily and Maddie (rip Brittney)
This is Bailey, a beautiful Ruby Cavalier.  He was born in February. He was a rescue and he is a puppy mill dog.  What a cute face!

He currently lives with Maddie a cute Blenheim Cavalier.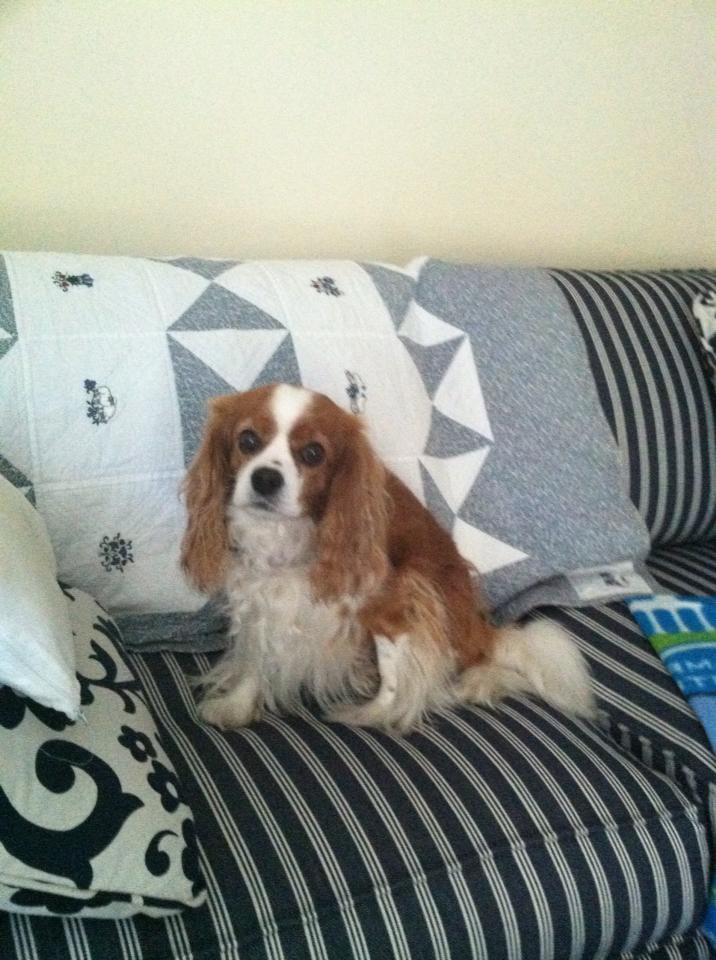 Brittney, also a Blenheim Cavalier, was also part of the family, born May 5 1999 and passed Aug 11th 2013.